Our Platform: The Feldan Shuttle technology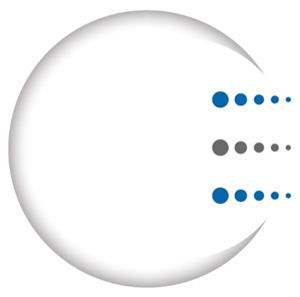 Feldan Therapeutics has developed a protein-based technology platform, the Feldan Shuttle, for direct delivery of proteins inside cells.

The platform has been successfully used on numerous cell types and in several organs by local injection. The Feldan Shuttle allowed the delivery of active nucleases, transcription factors, antibodies and peptides, revealing its potential to cell-based treatments (ex vivo) and in vivo therapies.

This platform can overcome delivery obstacles in the context of therapeutic use by providing a safe and highly efficient approach that alleviates manipulation complexity and that is associated with low regulatory burden.
BRIEF OVERVIEW OF THE MECHANISM OF FELDAN SHUTTLE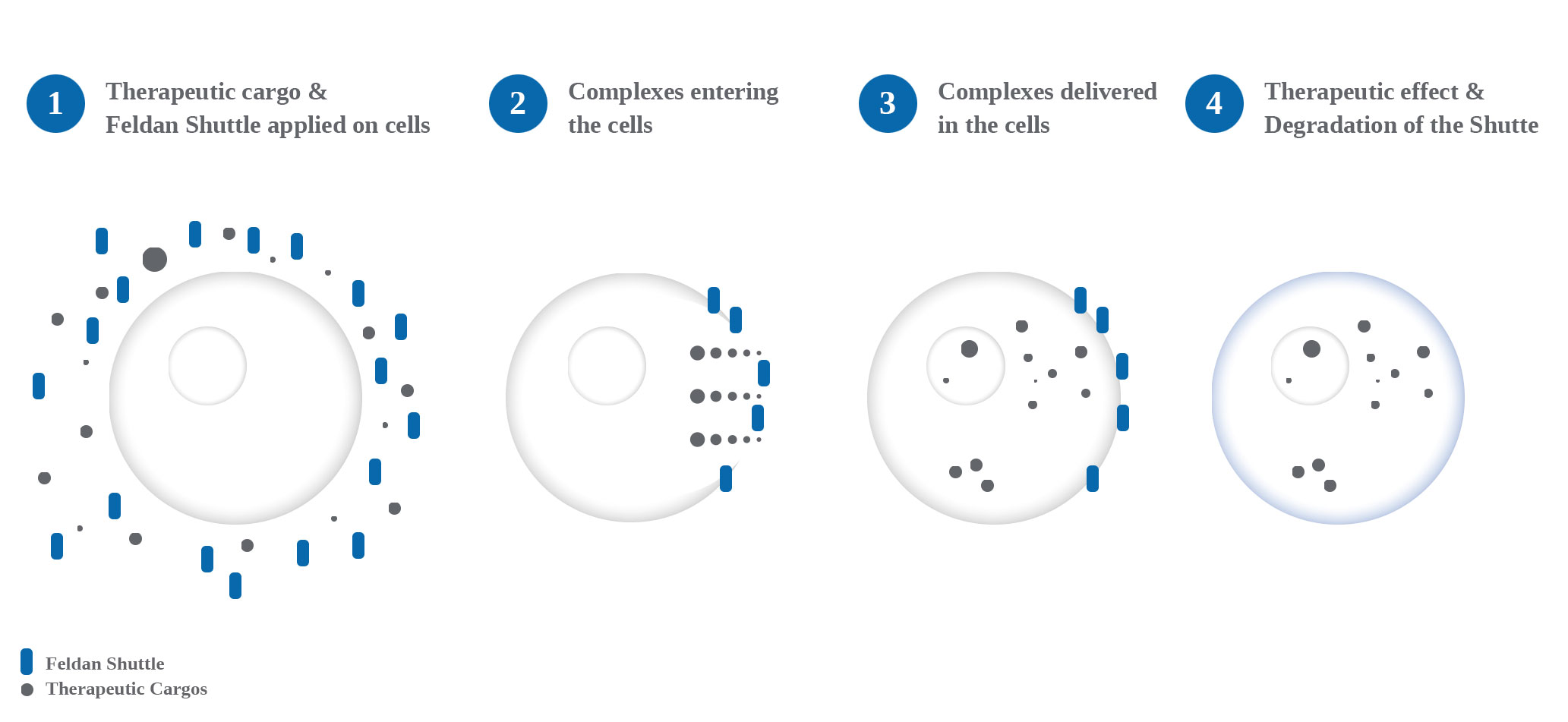 PUBLICATIONS
Krishnamurthy S, Wohlford-Lenane C, Kandimalla S, Sartre G, Meyerholz DK, Théberge V, Hallée S, Duperré AM, Del'Guidice T, Lepetit-Stoffaes JP, Barbeau X, Guay D, McCray PB Jr., Nat Commun. 2019 Oct 28;10(1):4906. doi: 10.1038/s41467-019-12922-y. PMID: 31659165
Del'Guidice T, Lepetit-Stoffaes JP, Bordeleau LJ, Roberge J, Théberge V, Lauvaux C, Barbeau X, Trottier J, Dave V, Roy DC, Gaillet B, Garnier A, Guay D.
PLoS One. 2018 Apr 4;13(4):e0195558. doi: 10.1371/journal.pone.0195558. eCollection 2018. PMID:29617431
CHARACTERISTICS OF FELDAN SHUTTLE